Since the term MODERNITY in all its interpretations is courtesy of philosophy, esthetics, and architecture of the XXth century, we try to consider it from the point where we find answers to the two questions: What concepts of what times do our/my believes stem from? In what disposition to them does everything I do or intend to do stand? The term HETEROTOPY was coined by Michel Foucault. When we use it, we imagine that there is a multitude of times that reveal themselves in the results of some activity. This multitude creates a complex heterogeneous space, a certain landscape of senses, a certain material setting.
Zodchestvo 2020 Festival: review, mental map of the state of craft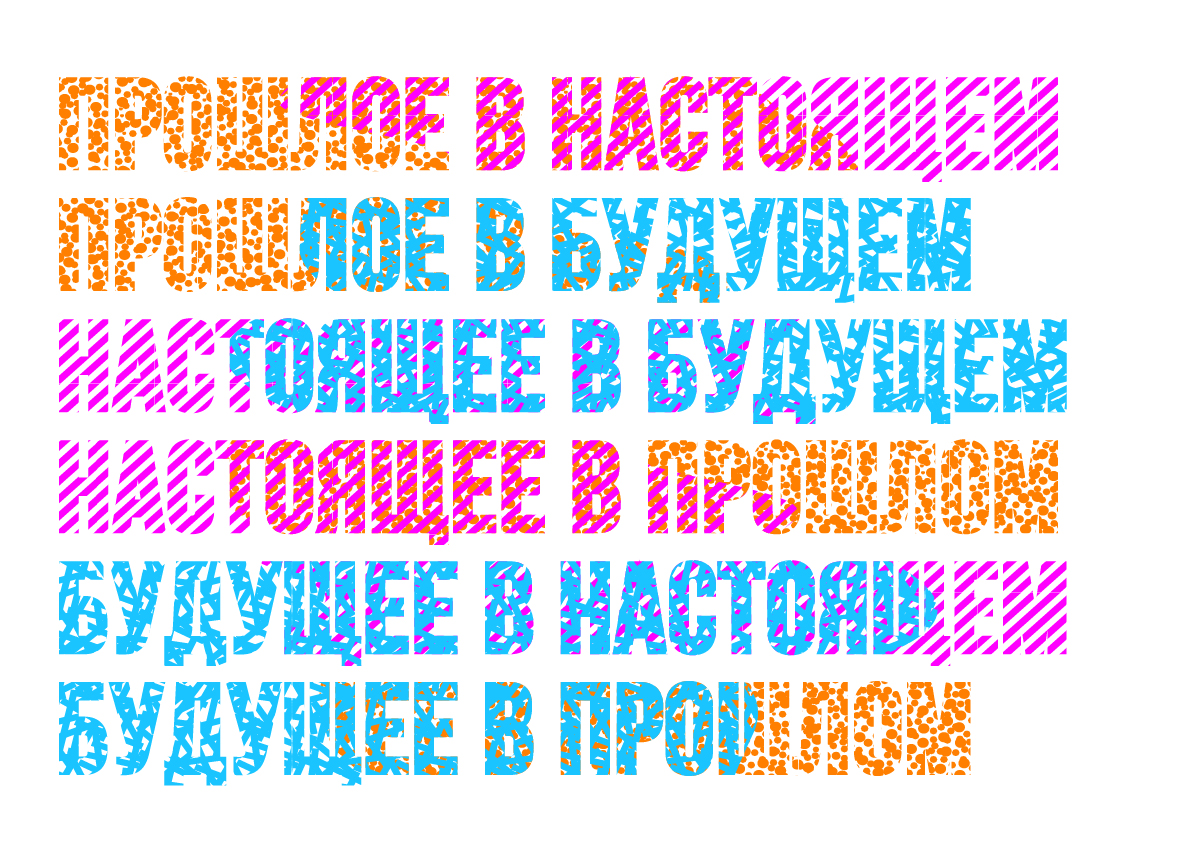 Some projects call the present to go higher, to reach the future of high technologies, claiming that the uninvolved shall perish in singularity. Others deny the necessity of such leaps and compete with multiple versions of the present to establish which one is "more present" than the others. There are also projects which persistently preach that both the present and the future have to be highly spiritual, and this can only be achieved by redeeming / mobilizing / allowing ourselves to inherit the concepts and images of the past, distant or not. As a result, a multitude of concepts from a multitude of times co-habit, manifest themselves, establish themselves in the time which is modern to us.
What time within our time do giant design institutions inherit?
How are the new beginnings scattered across the time-diverse landscape?
Which concepts are philosophers and social scientists bringing to the foreground?
HETEROTOPIES OF MODERNITY
is an image of a Russian landscape of craft in the current century, an image showing where there are gaps, where there is cohesion, where there are kernels/bubbles/clouds, an image showing how all this is animated, from what to what state it is moving.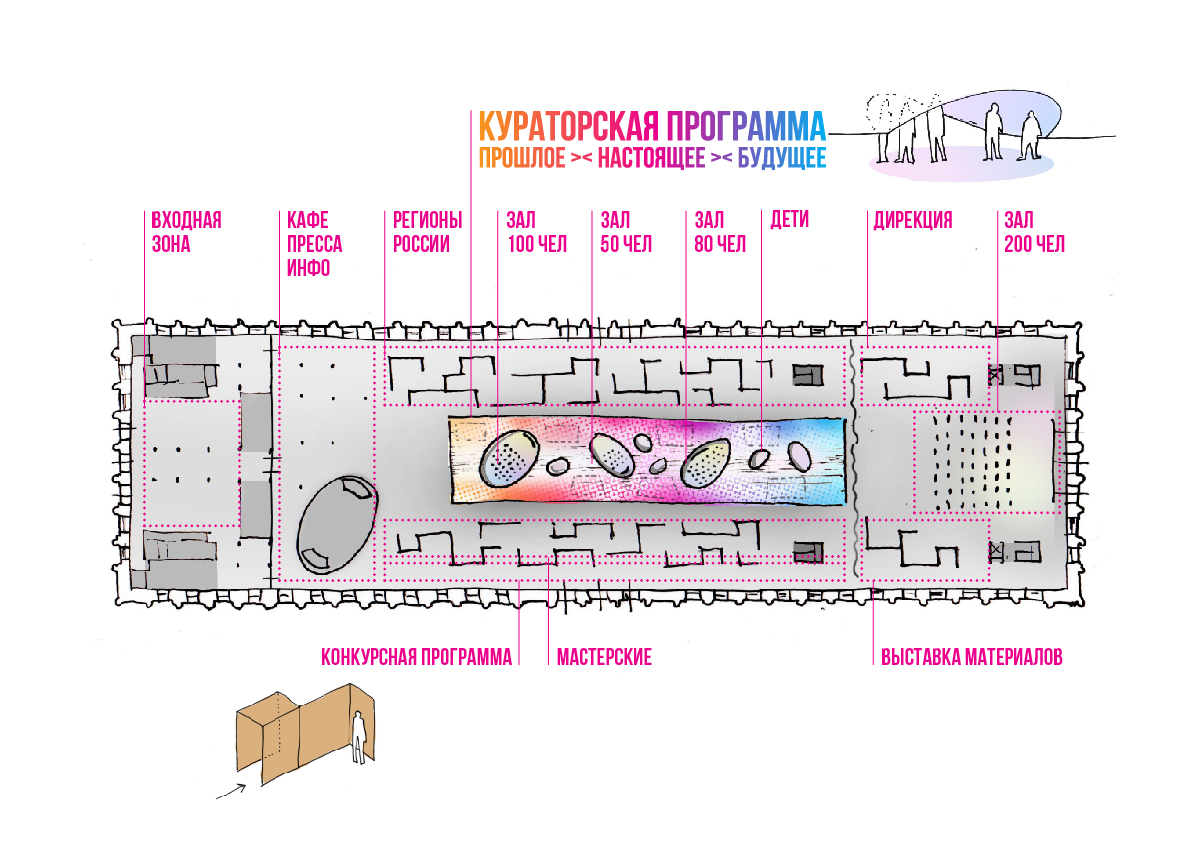 SUBJECT MATTER OF THE EXPOSITION
The image of the future in the present
The image of the future in the past
The image of the present in the future
The image of the present in the past
The image of the past in the future
The image of the past in the present
SUBJECT MATTER OF THE EVENTS
End of enlightenment / Master figure
New ones х 10
Legacy / Futurocide / Anthropocene
Social and cultural design / Sustainability
Russian architecture overseas / Overseas architecture in Russia
Architecture and media
Architecture of the digital era / Architecture outside architecture / Architecture as a science
Teaching design: schools / courses / sects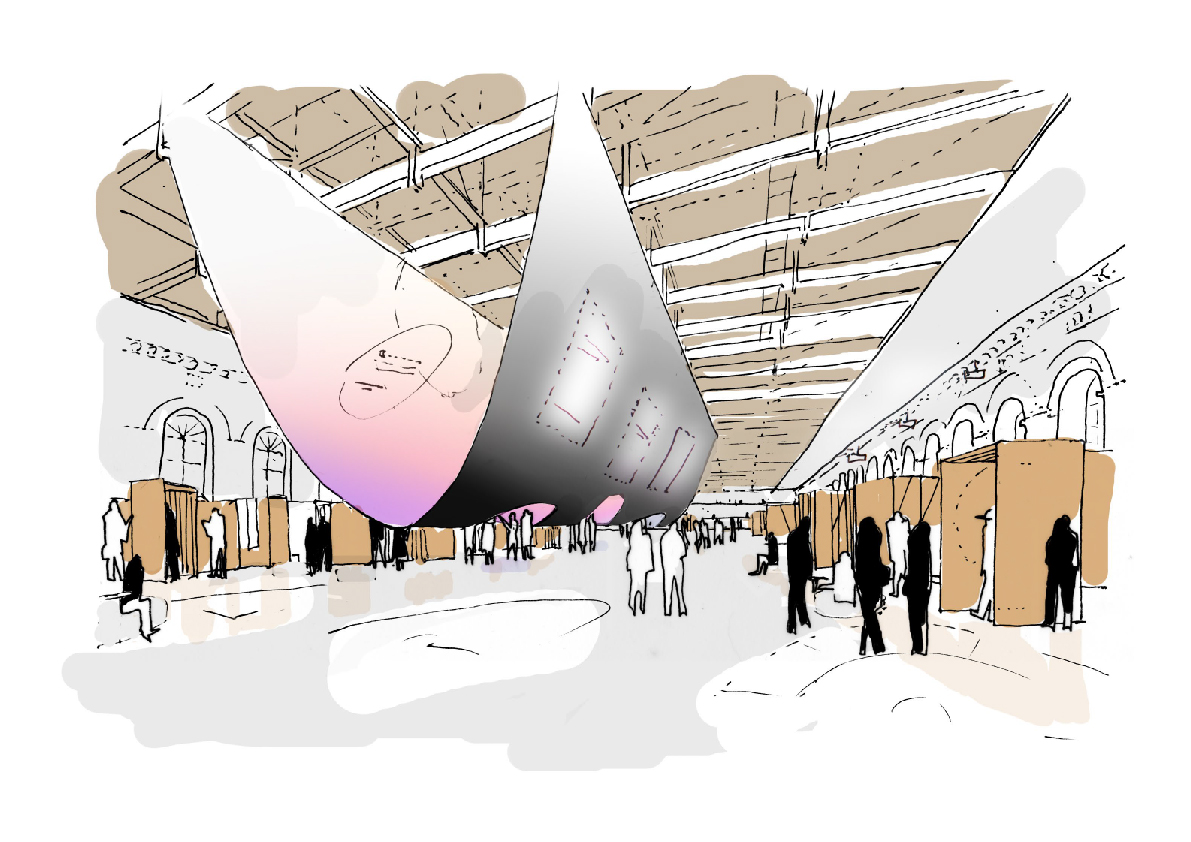 THE WHOLE SPACE IS DIVIDED INTO FOUR ZONES
curatorial exposition / children's zone / halls — central canyon, textile installation, 1000 m2 of floor space
workshops / regions / competitions — ribbed cardboard panels, 1150 m2 of floor space
commercial exposition — ribbed cardboard panels, 200 m2 of floor space
festival's administration offices - 80 m2 of floor space